CLOSE TO HEAVEN,
DOWN TO EARTH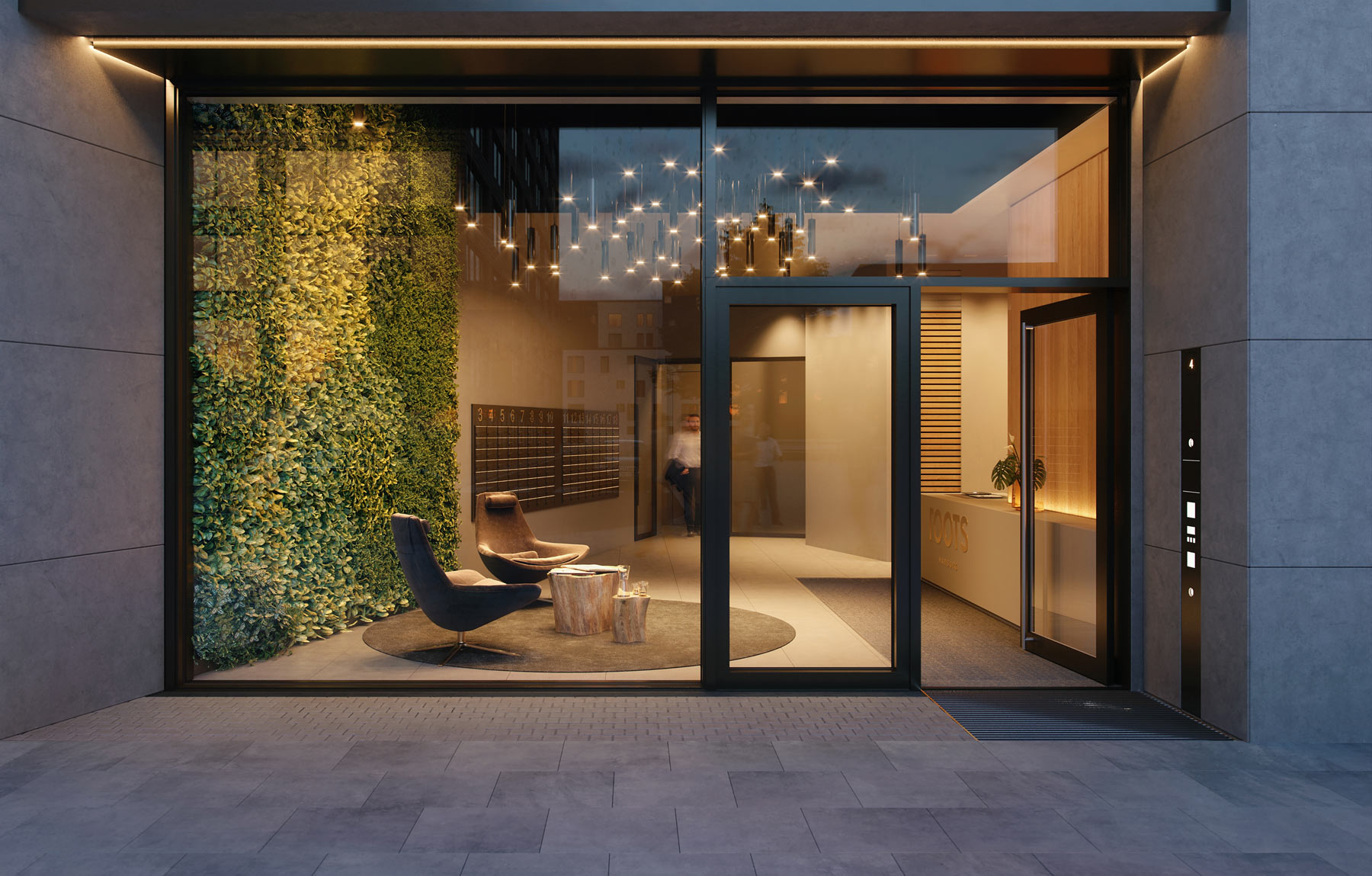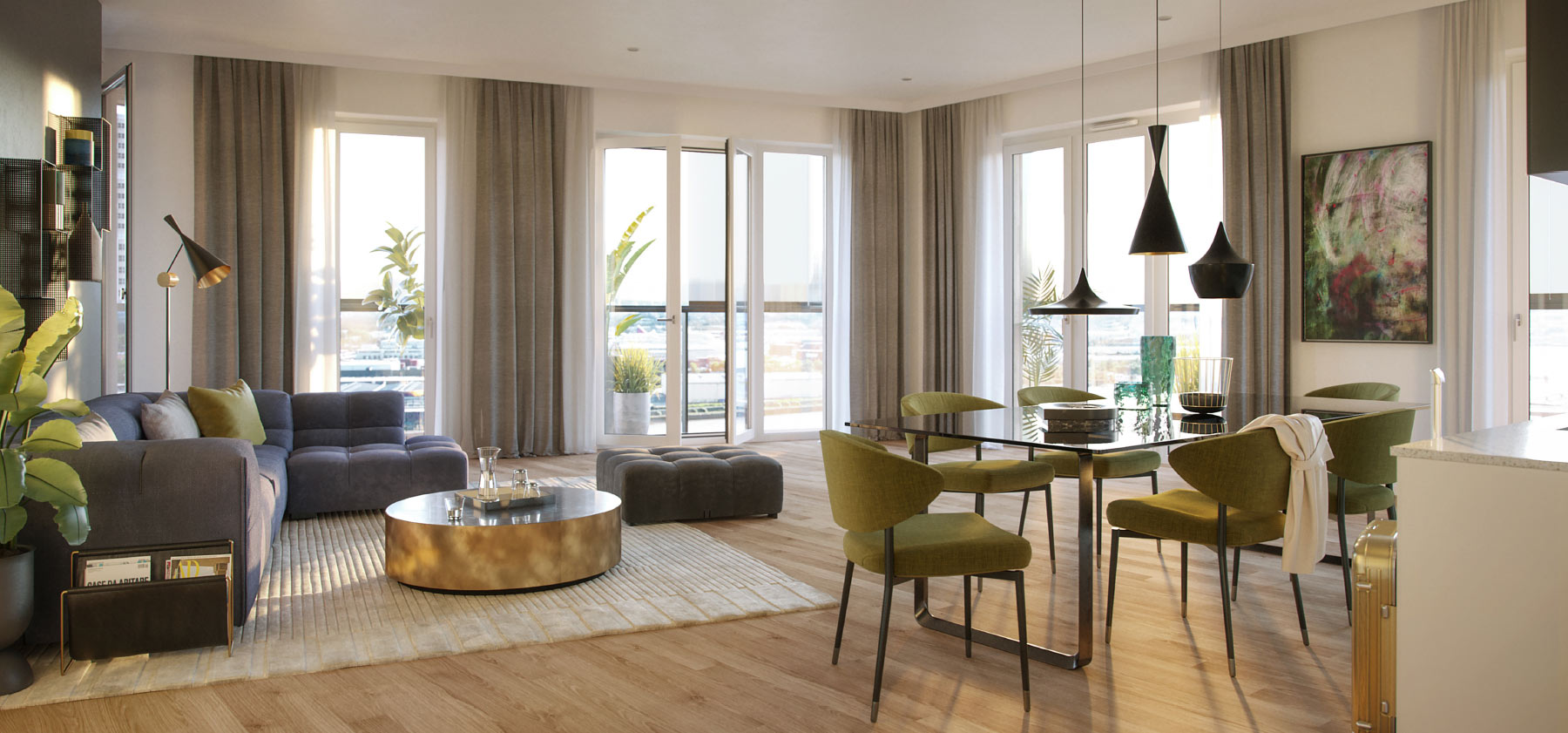 Shaping the future yet consciously going back to one's roots. Waterside living in the middle of the city. Relaxed and stylish with maritime flair.
ROOTS embodies an attitude to life at the heart of all of us: a yearning for nature and authenticity, freedom and quality, warmth and a feeling of security.
ROOTS is a unique high-rise building combining wood, glass and natural light. This is a symbiosis of heavenly views, a breezy atmosphere and distant horizons, the optimism of harbour departures and a feeling of having finally arrived.
HIGH-END
ARCHITECTURE
WITH WOOD FINISH
Architecture
ROOTS is Germany's tallest wooden high-rise building and a home full of warmth, character and natural elegance. Right at the centre of the popular HafenCity district, the 128 individual condominium apartments offer an inspirational living environment with a unique feel-good factor.

With an atmosphere created by the ever-changing patterns of light and a fabulous and clear view of the harbour quays, the ships, the River Elbe and the Elbphilharmonie concert hall.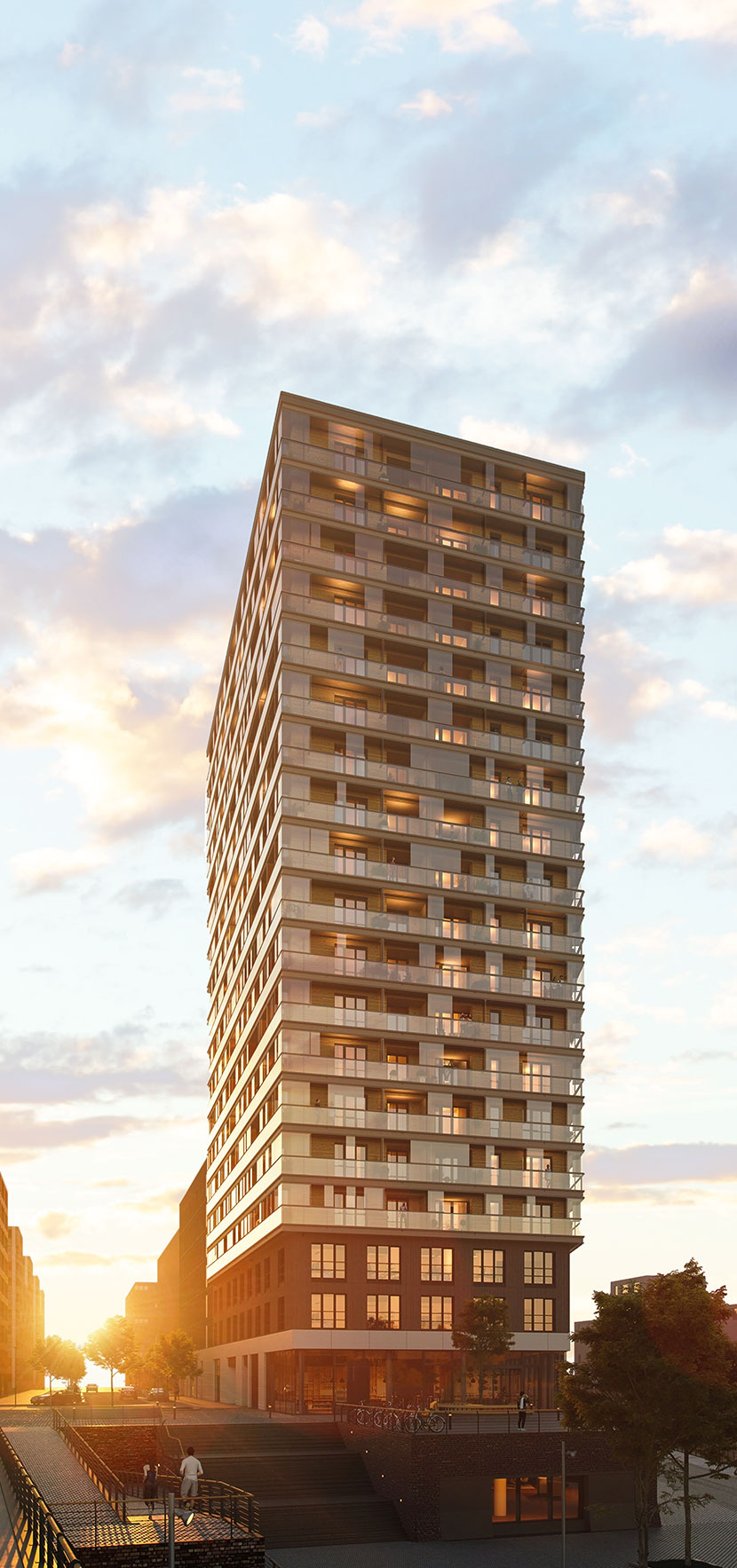 GERMANY'S TALLEST "WOODEN BUILDING"
128 HIGH-SPECIFICATION CONDOMINIUM APARTMENTS
with fascinating views over Hamburg, the harbour and the Elbe canals
SUNLIT
LANDSCAPED
COURTYARD
ARCHITECTURE BY STÖRMER MURPHY AND PARTNERS
CAR-SHARING STATION IN THE UNDERGROUND GARAGE
LANDMARK ARCHITECTURE
in an extraordinary location
YOGA STUDIO
FOR MOVEMENT
AND RELAXATION
ADDRESS:
Lucy-Borchardt-Str. 4 Quartier Elbbrücken, HafenCity
I ALWAYS WANTED TO LIVE DIFFERENTLY THAN OTHERS.

NOW I ALSO KNOW HOW AND WHERE.
VALUABLE BY NATURE
Floor plans
The ideal apartment adapts to the person and their life. Where else can one realize one's own wishes, preferences and ideas as perfectly as in a custom-made home.

ROOTS offers an individual framework for living and residing in the city. From a small, personal refuge to a representative, spacious dream apartment, everything is possible.
I CAN LIVE
ANYWHERE.
HOME IS ONLY
ONE PLACE.
THERE WHERE
MY ROOTS ARE.
FASCINATION
WITH HAFENCITY
Location
Hamburg is located in the center of Europe and is one of the cities with the highest quality of life worldwide. White villas, green parks, rivers, canals and lakes shape the image of a Hanseatic beauty with high recreational value.
Where once stood docks and disused warehouse buildings, it is now the location of Europe's largest inner urban development project. HafenCity combines maritime opulence with innovative sustainability. A colorful fusion of exclusive residential properties and sleek office towers meets with popular recreation amenities and a superb retail and leisure scene.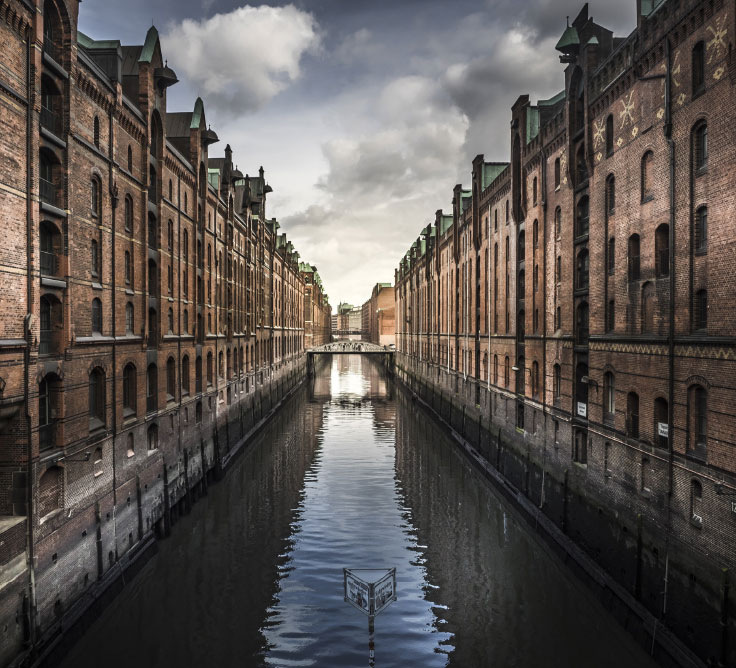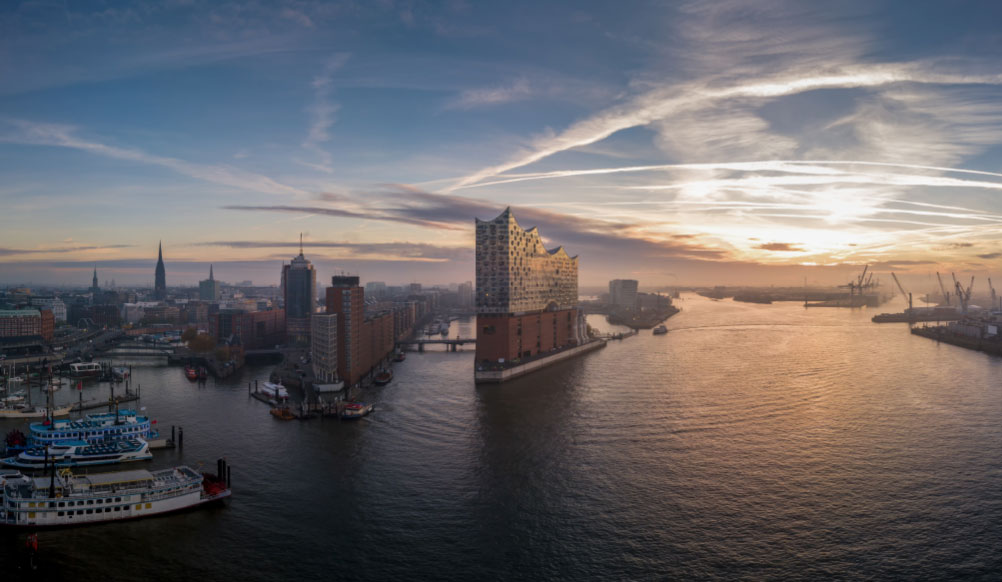 Just a short walk to the north of HafenCity between the bridges and canals is the historic Speicherstadt district with its typical brickwork warehouses dating from the 19th Century. This is the location of classic Hamburg attractions such as the old Kaffeerösterei coffee house, the historic Teekontor tea shop and many superb restaurants and museums.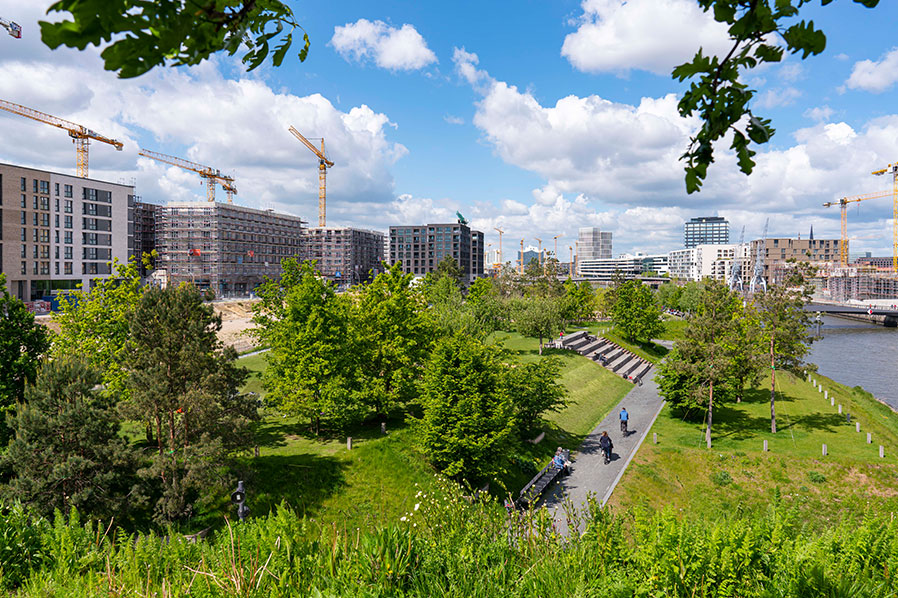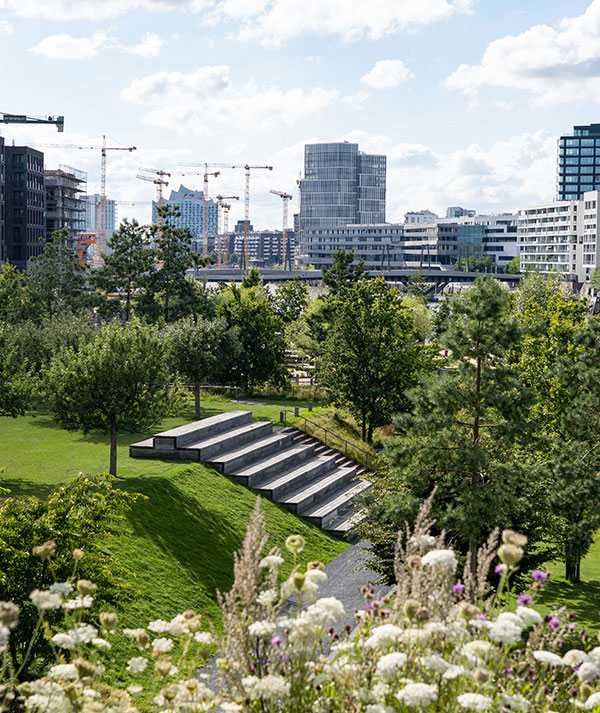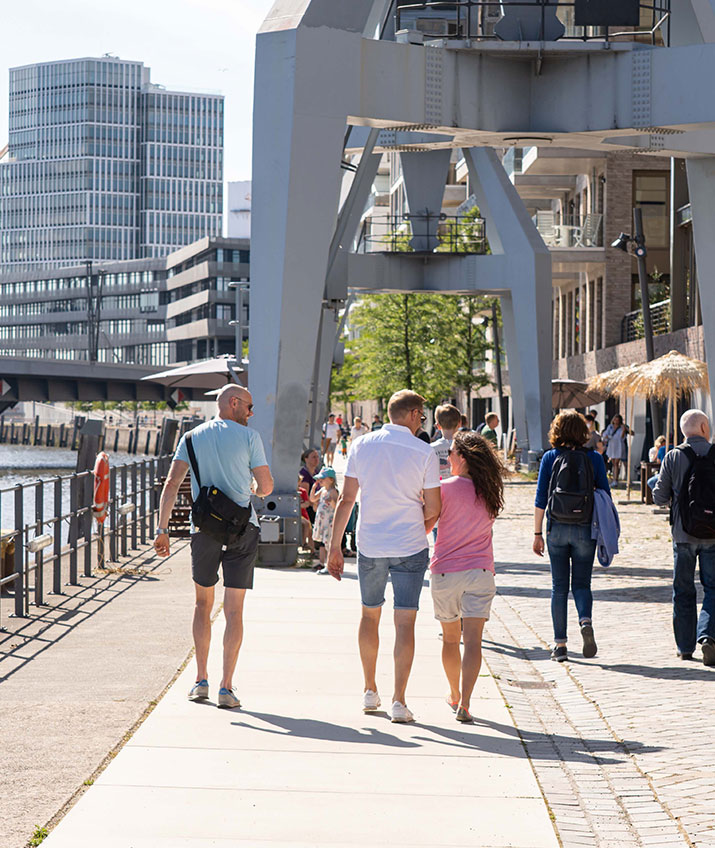 EXCLUSIVE SALES
Jones Lang LaSalle Residential
Development GmbH
Alter Steinweg
20459 Hamburg